Passing the knot
传纸条: Y(e)arning radical friendships

Across different countries, we are not surprised to find surveillance and violence against different kinds of bodies – the "foreign," queer, female. Under such patriarchal upbringing and state policing, how do we build a non-punitive, queer, feminist collective? As diasporic bodies, what are our relationships with this land that also carries a history of violence? How do we navigate our relationships with "the homeland"?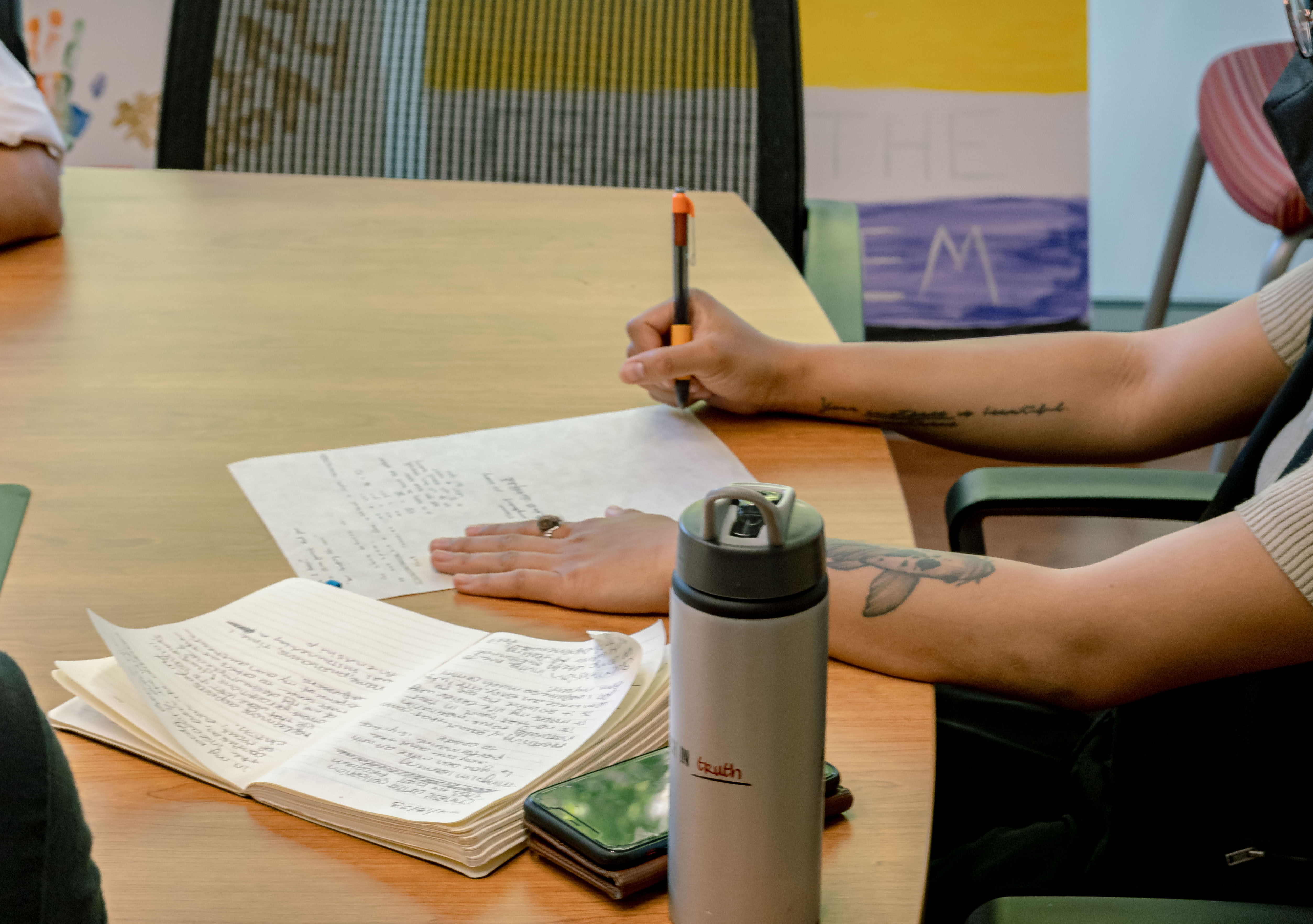 In this artist talk and community workshop, three queer feminist artist-organizers from the Chinese Artists and Organizers Collective 离离草 (CAO) shared their previous community-engaged art projects and led a poetry reading and collective dreaming/writing session. Student artists and organizers and CAO collective also ha a chance to share their previous projects and conversed on (feminist) collectivity and care, queerness, body/embodiment, diaspora, language, and land justice.




April 17, 2023 @Duke University