Stitching Radical Friendship
STITCHING RADICAL FRIENDSHIP is an artist conversation in circling and stitching between CAO Collective and a group of diasporic Chinese queer feminist student-artists at Wesleyan University taken place on March 5, 2023. Through bodily engagement and multimedia pratices involving humming, meditating, sewing and (re)mixing previous art works, we conversed and exchanged our respective art practices and visions for our communities and organizing, welcoming new members into our Sinophone space and expanding our community and practice.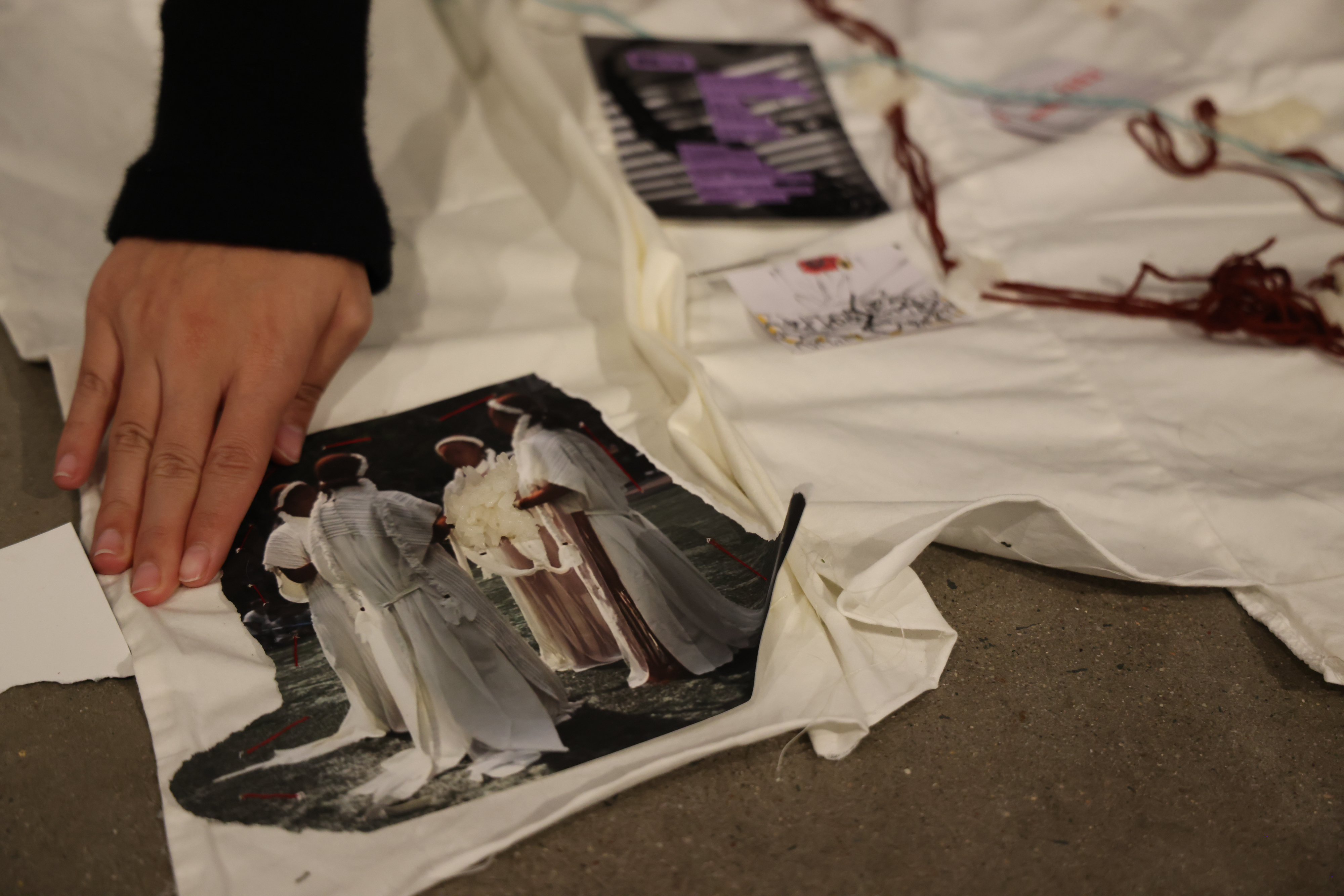 ---
Event sponsored by the College of East Asian Studies, Center for the Humanities, Fries Center for Global Studies, and the Resource Center. Additional support from the Center for the Arts.