流离诗所nowwwhere

July 29, 2023. @The Pop-Hop Books & Print.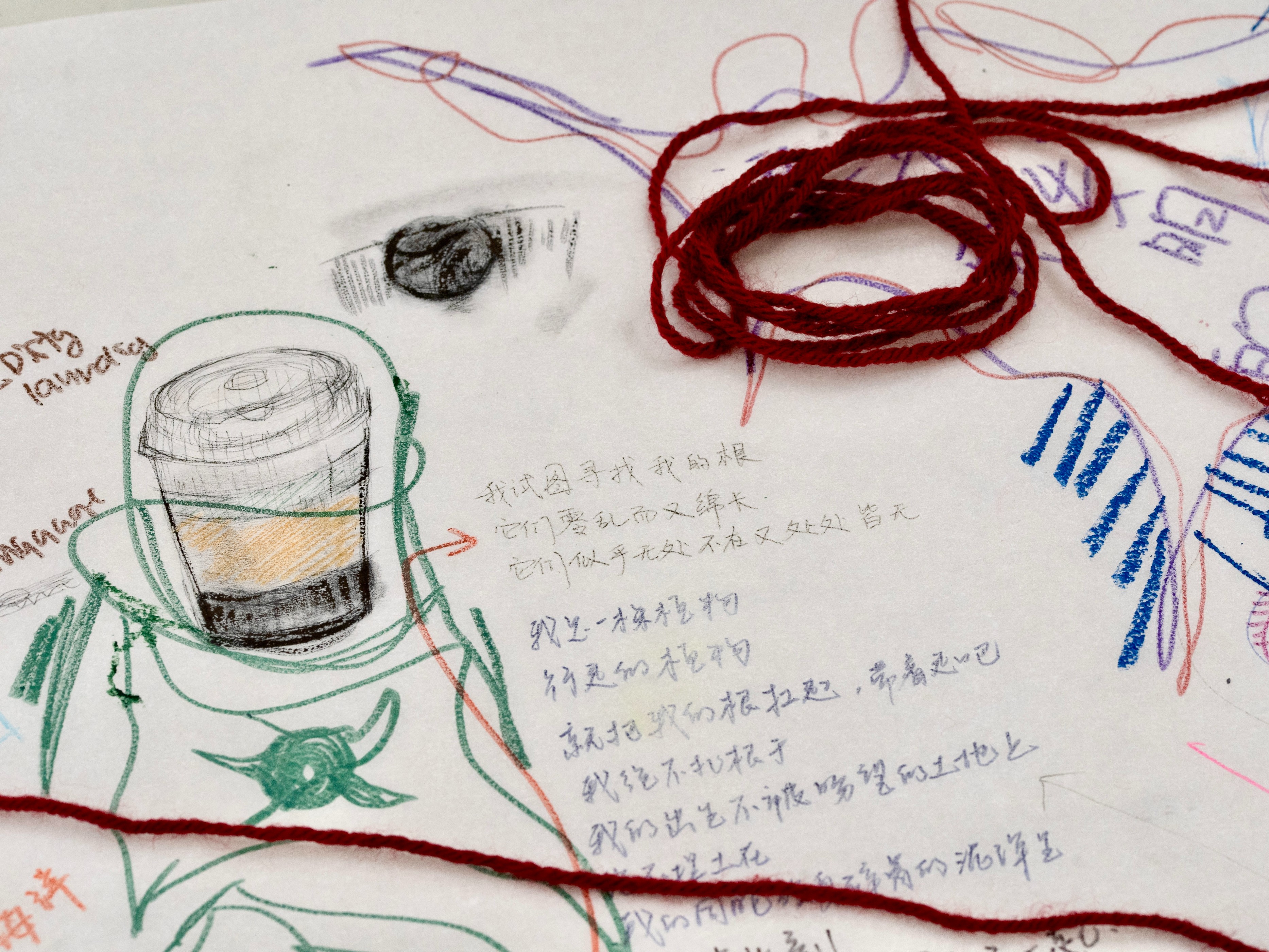 跨越各种边界流动着的我们与"家"和"社群"的概念总是有着若即若离的关系。疫情四年间,随着政策不断变化,不少伙伴也经历了与国内家人的离别,留在海外的我们也在别处一起创造着我们自己的家。现在,随着取消隔离后第一批回国潮和暑假期间,选择留下的人则要面对与朋友伙伴的离别,生活上的转变或是持续维系当下的离散中的生活。

7月29日,星期六,离离草在洛杉矶第一次举办了线下公开诗歌共写活动,"流离诗所"。离离草和社群成员和新的朋友们一起读诗、写诗、画画、聊天,用多种颜色、材料和介质一同探索和反思了我们与故乡与异乡,还有与家和彼此的关系和想象,分享诸多关于童年和漂泊的故事,相互借力和接住彼此的情绪。

As fluid bodies and entities across all kinds of borders, members of Chinese Artists and Organizers (CAO) Collective share a sense of tenuous relationship with the notions of "home" and "community". During the four years of the COVID-19 pandemic, many members and our community friends have experienced extended separation from their families meanwhile building a home for themselves abroad. As many returned home this summer for the first time in years, those who stayed faced sepration with friends and chosen families, transitions in life, or maintenance of their current diasporic realities.

July 29, Chinese Artists and Organizers (CAO) Collective hosted our first in-person event in Los Angeles. At the collective poetry writing workshop "nowwwhere," we convened with some of our SoCal community members and new friends to read, write, talk, and draw about what "home" — in all its past, present and future tenses — mean and look like for us. We shared stories about childhood and migration, facilitating space for each other's emotions and imagination for a home and community we desire to be in.